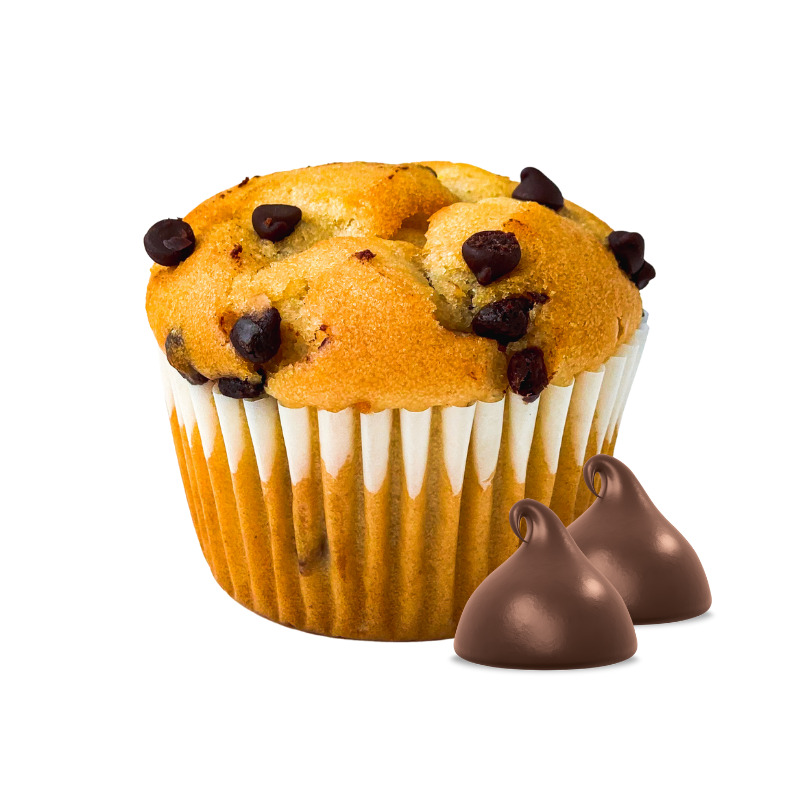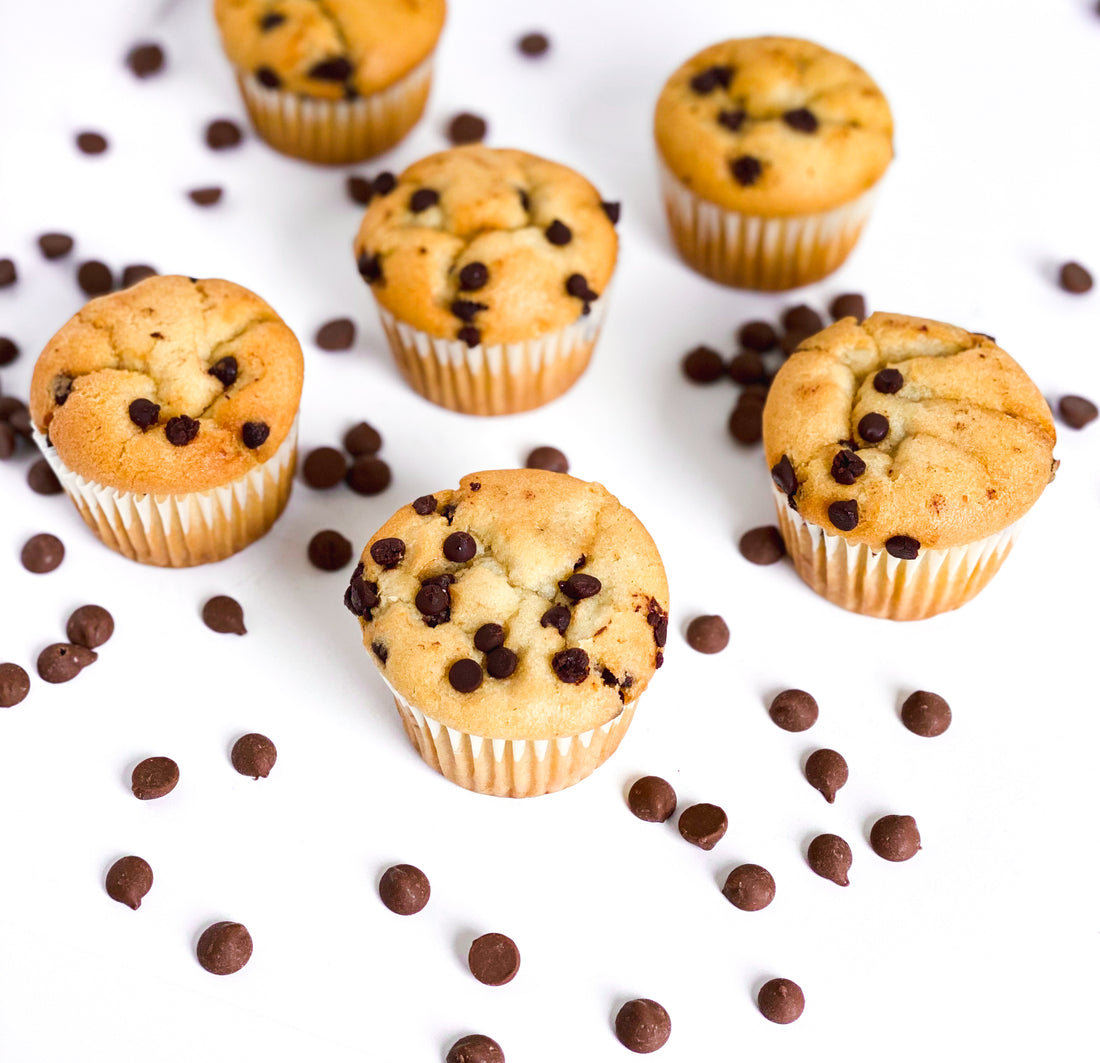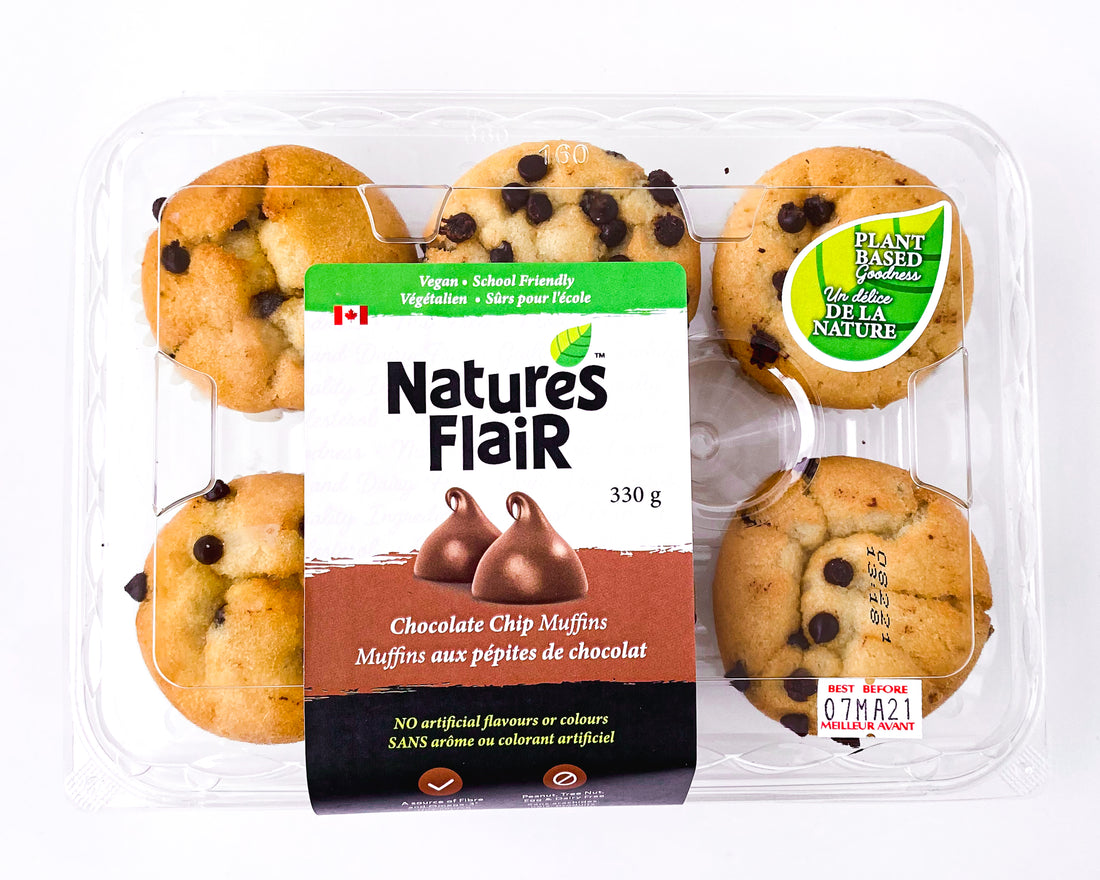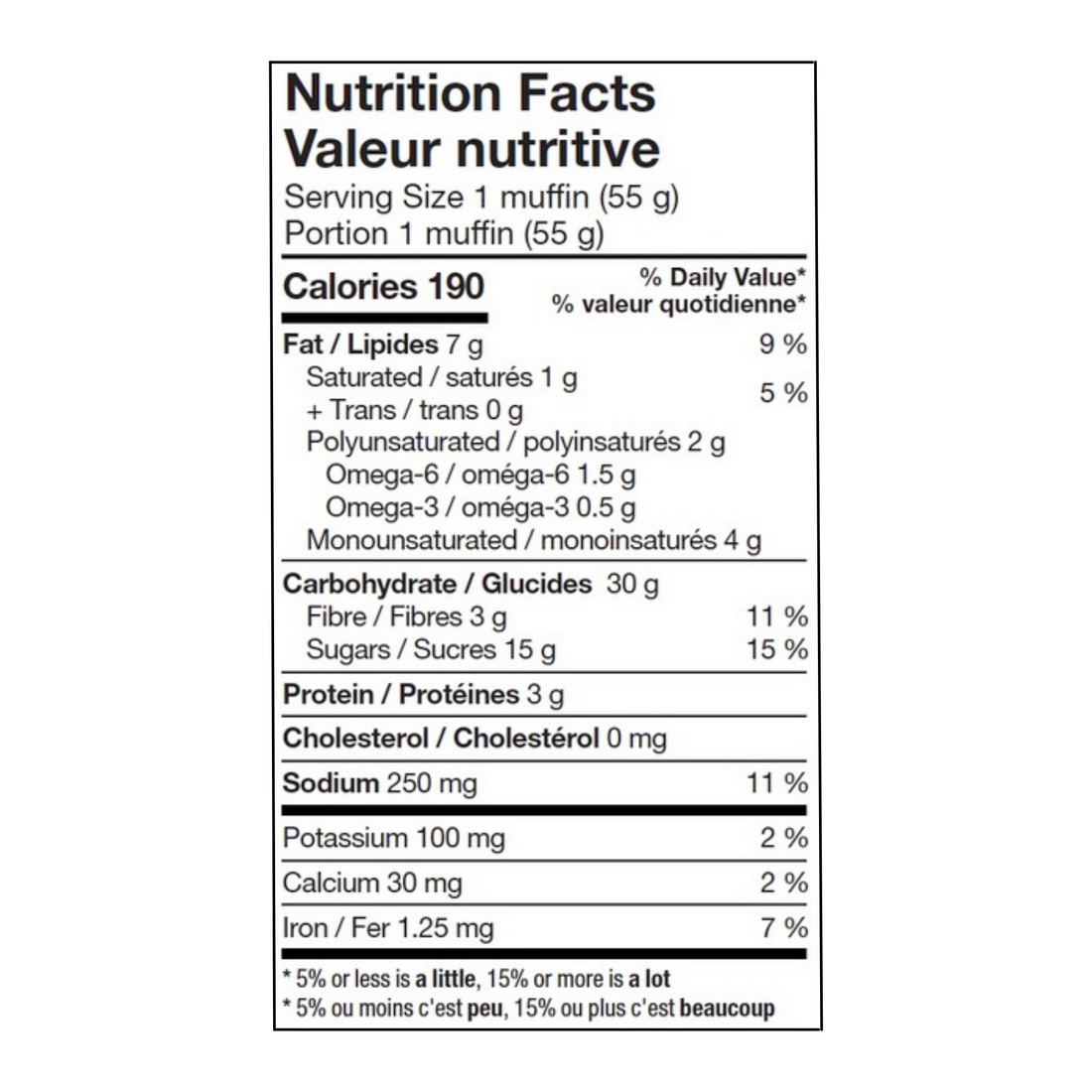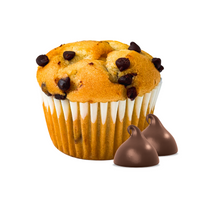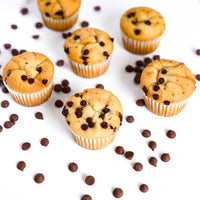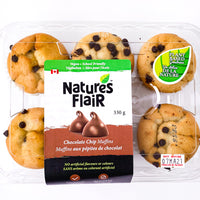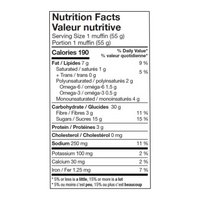 Crafted by our Master Baker with nutrient-dense Superfoods

Our chocolate chip muffins are soft, and fluffy, with the right amount of melt-in-your-mouth chocolate chips. Made with superfoods such as Oats, they're the perfect afternoon pick-me-up.
Our muffins are baked in a dedicated facility that is free of Dairy, Eggs, Peanut and Tree Nuts.
Plant-Based | Vegan | Dairy-Free | Peanut-Free | Tree Nut-Free | Egg-Free | Fish & Shellfish-Free | Sesame-Free | No Artificial flavours or colours | Certified Kosher
Nutrition Facts / Valeur Nutritive
Serving size / Portion 1 muffin (55g)
Calories 190
% daily Value*
% Valeur quotidienne*
Fat / Lipides 7 g
Carbohydrate / Glucides 30 g
Protein / Proteines 3 g
Cholesterol / Cholestérol 0 mg
Sodium 250 mg

* 5% or less is a little, 15% or more is a lot
* 5% ou moins c'est peu, 15% ou plus c'est beaucoup
We offer shipping for muffins and cupcakes for delivery within the GTA. Please allow 3-4 days for products to be fulfilled and shipped.
Click here for more information.
Water, Enriched wheat flour, Cane sugar, Canola and/or soy oil, Banana puree (bananas, citric acid, ascorbic acid), Chocolate chips (sugar, unsweetened chocolate, cocoa butter), Oat fibre, Fava bean powder, Modified corn starch, Natural flavours, Citrus fibre, Rolled oats, Sodium acid pyrophosphate, Sea salt, Sodium bicarbonate, Monoglycerides, Monocalcium phosphate, Potassium sorbate, Enzymes, Xanthan gum, Ground turmeric.
Contains: Wheat. May Contain: Soy.
New family fav
The muffin is a good size. Great nutritional information. Just enough chocolate chips for those with a sweet tooth. I love having a different snack to share with friends, and kids' friends who have allergies and are vegan! New favourite in the snack cupboard.
Yummy muffins!
Great vegan muffin alternative, allergy safe too! Absolutely an option I'd consider serving at a school or birthday party. Healthy and delicious! Surprisingly moist for a plant based product
Vegan chocolate chip delight
I really like this vegan muffin that is plant-based, it tastes very good, and I cannot tell the difference between a normal muffin and a vegan one. I will be getting this again!
Tasty Muffins
The Natures Flair Vegan Chocolate Chip Muffins are a delicious alternative to conventional muffins. They are free of dairy, peanuts, tree nuts, and egg, so they are suitable for many different diets and are school safe. My child loves the taste too, making them a great option for a school snack.
Tasty muffins
The vegan muffins were really good and exceeded my expectations. The taste was really good.The fact that it is vegan and a healthy dessert option makes it even better.
It was fresh and yummy.I would definitely recommend it to my friends.
FREE FROM 9 COMMON ALLERGENS
CERTIFIED
Kosher
Products ingredients, production facility and actual production ensure that all ingredients, derivatives, tools and machinery have no trace of non kosher substances.
Vegan Certfied
Products do not contain animal products or byproducts and that have not been tested on animals.
FIND US IN A STORE

NEAR YOU