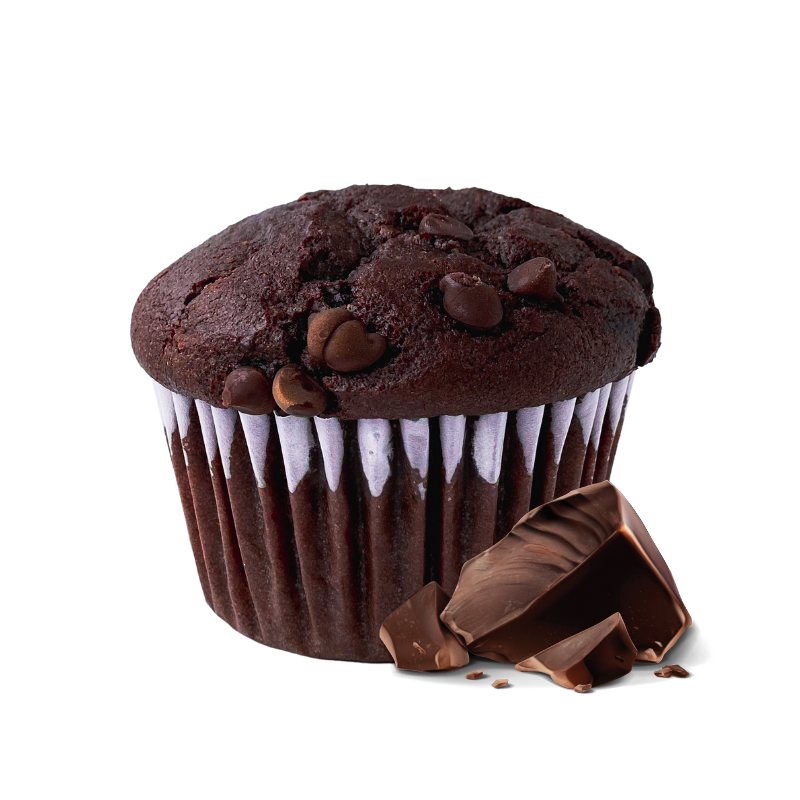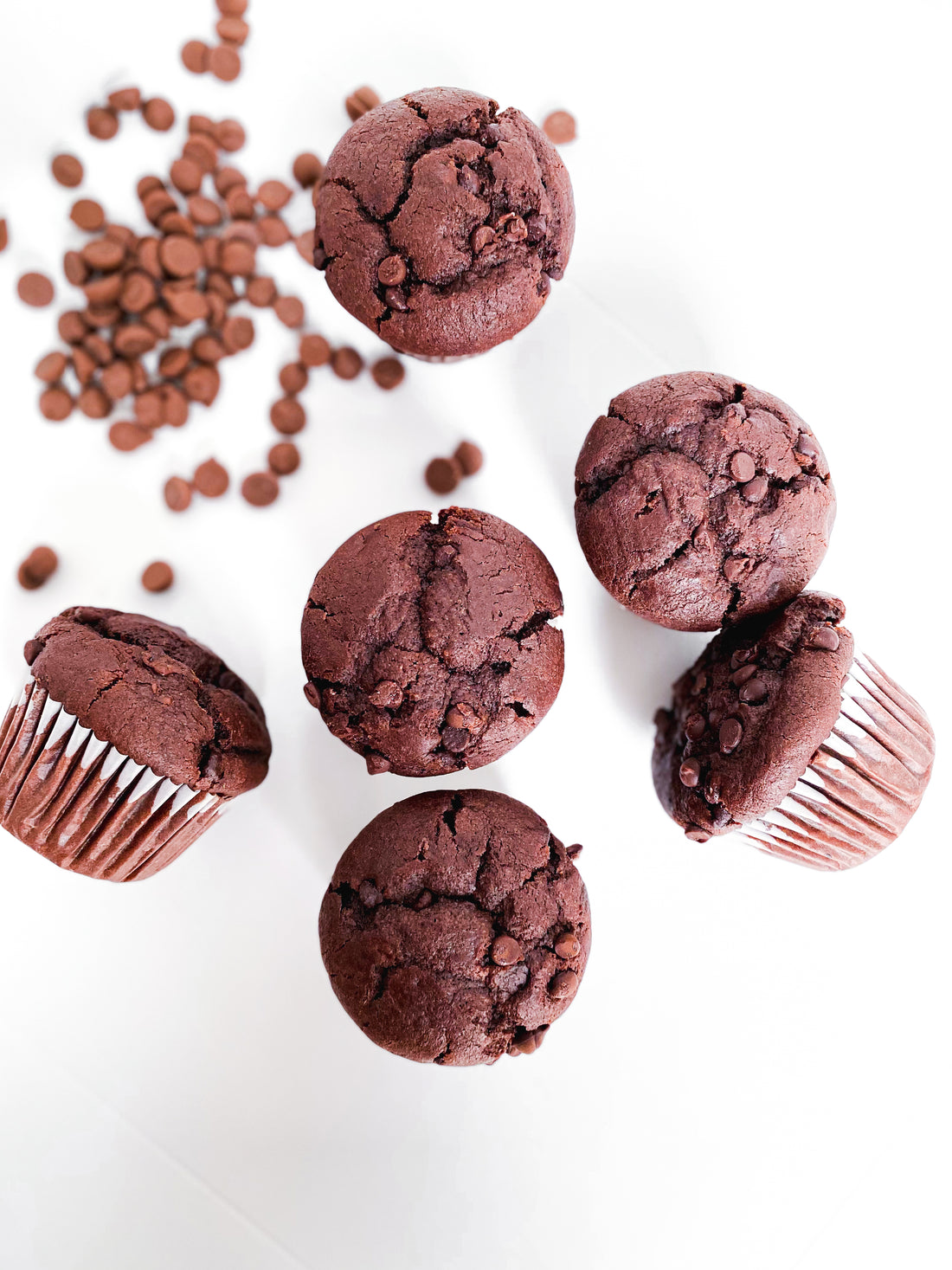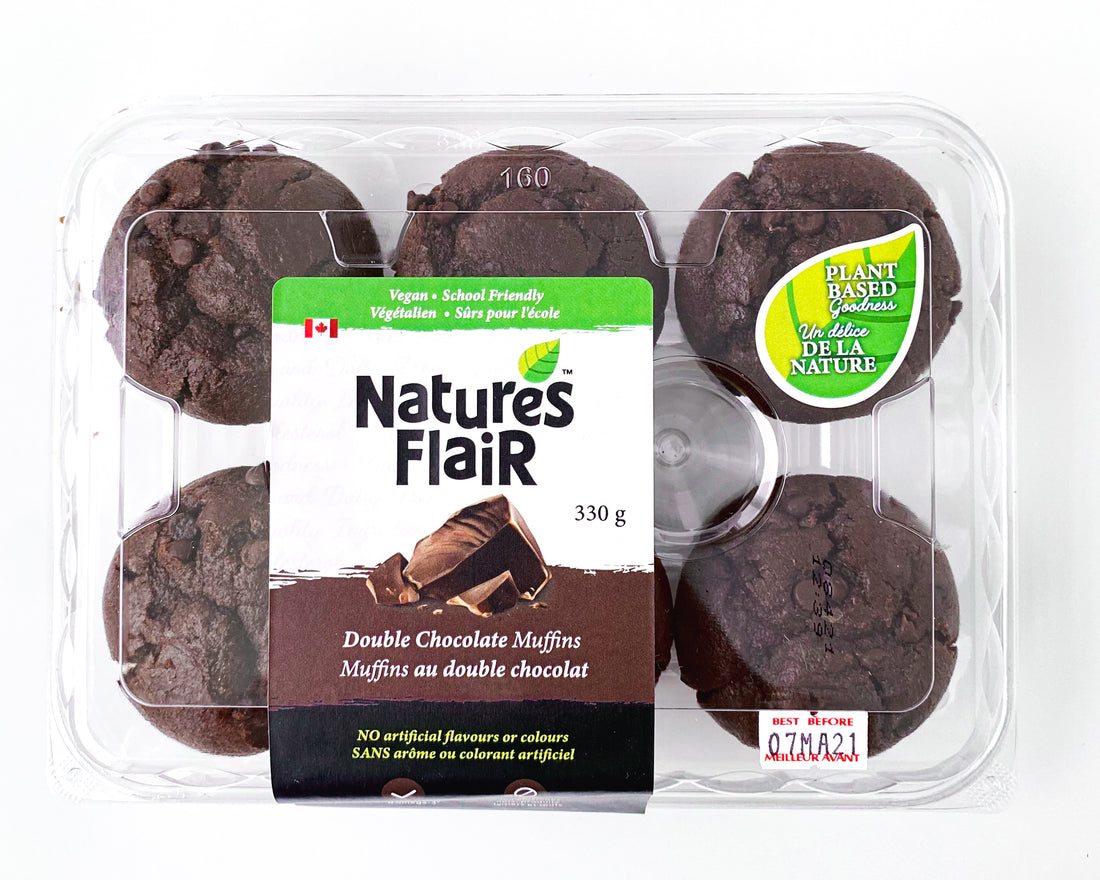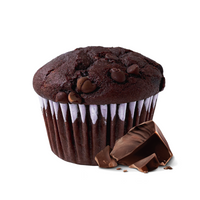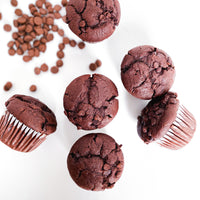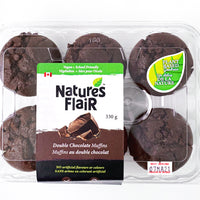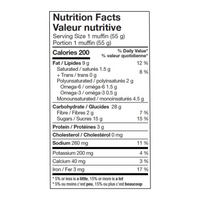 Loaded with chocolate chunks and superfoods.
Our double chocolate muffins will leave you wanting another...and another. Loaded with chocolate chunks and superfoods, these muffins are the perfect combination of silky, rich, and also light, and airy. 
Our muffins are baked in a dedicated facility that is free of Dairy, Eggs, Peanut, and Tree Nuts.
Plant-Based | Vegan | Dairy-Free | Peanut-Free | Tree Nut-Free | Egg-Free | Fish & Shellfish-Free | Sesame-Free | No Artificial flavours or colours | Certified Kosher
Nutrition Facts / Valeur Nutritive
Serving size / Portion: 1 muffin (55g)
Calories 200
% daily Value*
% Valeur quotidienne
Fat / Lipides 9 g
Carbohydrate / Glucides 28 g
Protein / Protéines 3 g
Cholesterol / Cholestérol 0 mg
Sodium 260 mg

* 5% or less is a little, 15% or more is a lot
* 5% ou moins c'est peu, 15% ou plus c'est beaucoup
We offer shipping for muffins and cupcakes for delivery within the GTA. Please allow 3-4 days for products to be fulfilled and shipped.
Click here for more information.
Water, Enriched wheat flour, Cane sugar, Canola and/or soy oil, Banana puree (bananas, citric acid, ascorbic acid), Chocolate chips (sugar, unsweetened chocolate, cocoa butter), Cocoa powder, Oat fibre, Fava bean powder, Rolled oats, Natural flavours, Sodium acid
pyrophosphate, Sea salt, Citrus fibre, Sodium bicarbonate, Modified corn starch, Monoglycerides, Monocalcium phosphate, Potassium sorbate, Xanthan gum, Enzymes, Ground turmeric.
Contains: Wheat. May Contain: Soy.
FREE FROM 9 COMMON ALLERGENS
CERTIFIED
Kosher
Products ingredients, production facility and actual production ensure that all ingredients, derivatives, tools and machinery have no trace of non kosher substances.
Vegan Certfied
Products do not contain animal products or byproducts and that have not been tested on animals.
FIND US IN A STORE

NEAR YOU